Beginner Taekwondo Classes Enrolling In September
Do you want to get in amazing shape, while also learning valuable self-defense skills that will last you a lifetime? If so, then Taekwondo in Portland is the program for you! We want to not only make you physically strong, but emotionally tough as well! At World Champion Taekwondo, we are serious about martial arts and want to take your fitness goals to the next level.
In a matter of weeks, we guarantee to whip you into the best shape you've ever been in! But the best part? You will also gain the self-defense skills to keep you and your family out of harms way. At World Champion Taekwondo in Portland, we teach real-life defense moves and tactics that are proven to work in any situation. We have no doubt that you will leave each class feeling energized and ready to take on anything life throws your way.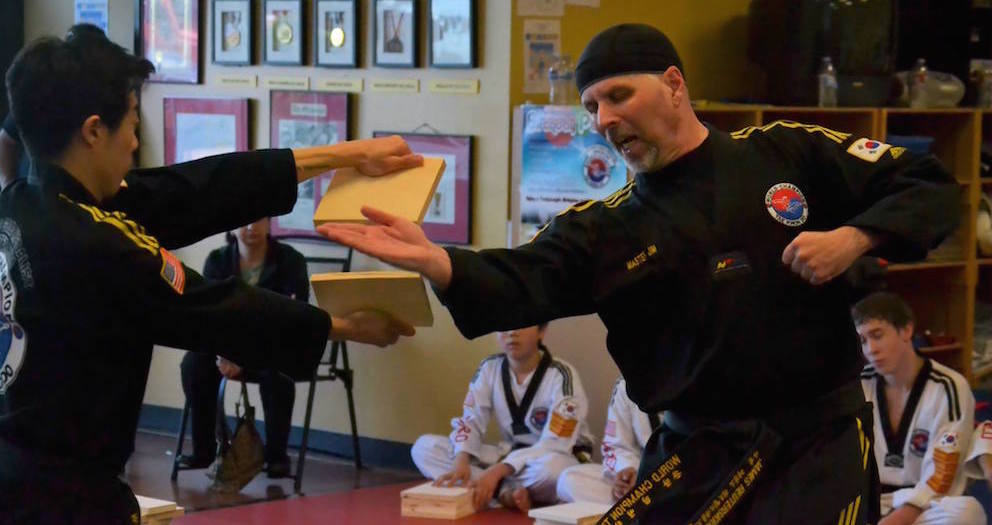 Taekwondo in Portland is for Everyone!
Whether you are on your way to a black belt or have never stepped foot on a martial arts mat, we offer something great for everyone! Our skilled and seasoned instructors are accustomed to working with people of all ages and fitness levels, so everyone is welcome and encouraged to enroll! Each class will be different, to ensure you never get bored and are always challenged!
On top of amazing self-defense moves and a great workout, you will also reap a ton of added benefits and features. Just see for yourself:
Improved self-confidence in your own physical abilities
Weight loss
Toned and defined muscles
Decrease in stress
Increased energy throughout those long days
Sign Up Today!
If you would like to know more about Taekwondo in Portland, please fill out the short form on the side of this page. A representative from World Champion Taekwondo will be in contact with you soon. We look forward to meeting you!
Our Taekwondo Classes Are Located In
West Union Road
Saltzman Road
Forest Heights