Families That Kick Together Stick Together! Join Us Today!
All of our classes as structured to have something for the entire family. Taekwondo is a great activity for all ages and fitness levels! If you are looking for a new bonding opportunity for your family, then Family Martial Arts in Portland is the place for you! Each class is designed to teach the basic and fundamental moves of Taekwondo, while also encouraging positive habits and routines for your family.
At Family Martial Arts in Portland, we are dedicated to building strong and healthy relationships through martial arts! We guarantee to provide all of our students and their family a comfortable, supportive, and friendly atmosphere, to ensure your success at martial arts. You will learn to work as a team, improve your communication, and set goals together, all while having fun and learning a new sport!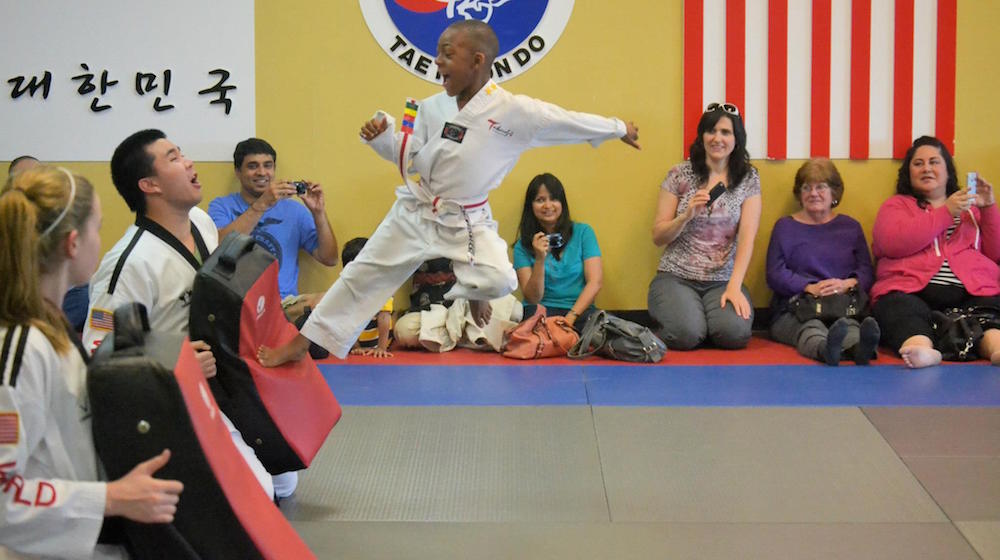 Stay Physically Fit and Emotionally Strong at Family Martial Arts
Family Martial Arts in Portland is more than just learning how to kick and punch! Before you know it, you will notice your stress levels decreasing while your self-confidence and esteem improves dramatically. Regardless of age, fitness level or martial arts experience, your whole family will enjoy our well-balanced classes that mix practical self-defense with amazing martial arts skills.
When you enroll in our Family Martial Arts program at World Champion Taekwondo in Portland, you're guaranteed an exciting and fast-paced workout that everyone will benefit from. Just see for yourself:
Improved focus and attention span
Improved problem solving skilss
Team/ relationship building
Great physical activity
And so much more!
Sign Up Today!
Signing up is the easy part! All you have to do is fill out the short form on the right side of this page, and we will take care of the rest. We look forward to speaking to you soon!
Our Family Martial Arts Classes Are Located In
West Union Road
Saltzman Road
Forest Heights