Beginner Little Tigers Classes Enrolling In September
Our Little Tigers program is tailored for children ages 4 through 6. Fast paced fun-filled classes are approximately 30 minutes long. The key is the emphasis on advancement and growth based on each child's individual pace. Classes become more challenging as each child demonstrates the readiness to accept more complex skills. Children will begin to grasp the concept of self-discipline as they achieve goals.
As they tackle more difficult goals, the self-confidence grows and serves as a strong foundation in all aspects of life, including academics, sports, and arts. You will also see a dramatic difference in their emotional health, as they become more self-disciplined and mature. Taekwondo is also great physical activity for young kids! We focus each class on improving their motor skills, flexibility, and balance.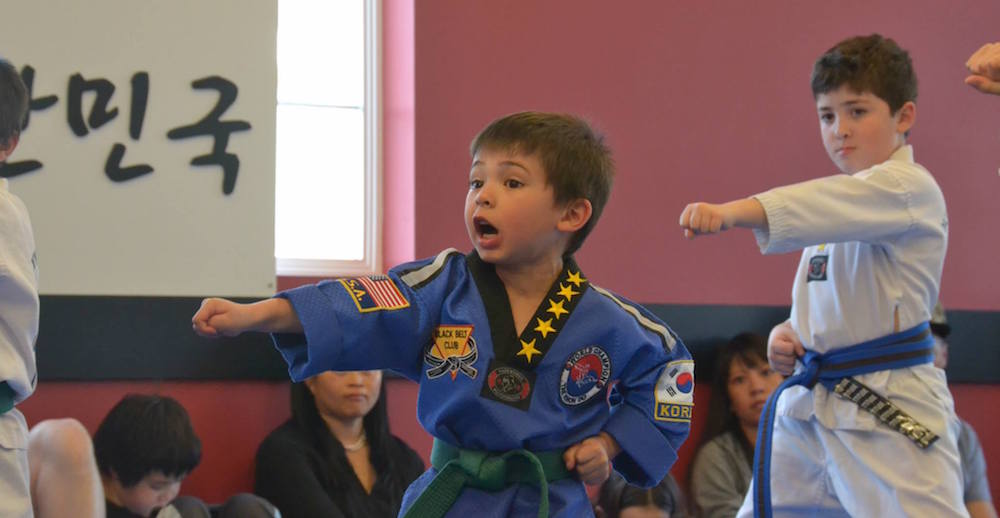 Little Tigers in Portland is Second to None
Our instructors are 100% dedicated to your child's needs and preferences, to ensure no one gets left behind or feels out of place. We guarantee to provide each child with a safe, clean, and friendly environment. And the best part? You get a peace of mind knowing your child is being properly taken care of in a positive atmosphere. You will see huge results after just a few short classes!
Your Little Tiger will also reap a ton of added benefits! Below are just a few:
A sense of community with new friendships
Increased self-esteem and confidence
Great physical activity
Improved focus and attention span
And so much more!
Sign Up Today!
If you are interested in learning more about Little Tigers in Portland, please fill out the short form on the side of this page. We look forward to speaking with you soon, and can't wait to start working with your child.
Our Little Tigers Classes Are Located In
West Union Road
Saltzman Road
Forest Heights